New Watches Sourced From Authorised Dealers At Low Prices!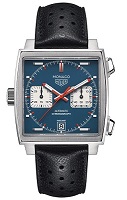 TAG Heuer Watches
TAG Heuer watches have been Swiss Watches Direct's number one watch brand since our inception in 2005 with discounts up to 25%. The TAG Heuer watch range is composed of Formula One, Aquaracer, Link, Carrera, Monaco and the recent Autavia watch collection. All TAG Heuer watches are supplied with the official TAG Heuer warranty card activated by the authorised dealer just a few days before you receive your new watch.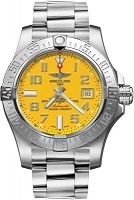 Breitling Watches
Breitling is one of a few brands that Swiss Watches Direct specialises in offering around a 20% saving on the UK retail price. This includes the recent Premier range of watches. All the Breitling watches come with the official Breitling electronic warranty card which is activated by the authorised Breitling dealer just a few days before you receive your new watch. This Breitling electronic warranty shows the full details of the watch including the model number and serial number of your new watch.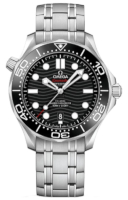 Omega Watches
Swiss Watches Direct sells the full range of these highly prestigious and reliable Omega timepieces. The Omega watch range includes Constellation, Seamaster, Speedmaster and De Ville watches. Omega's premier range of watches is the Hour Vision. All our customers will receive the official Omega warranty card stamped by one of Omega's authorised dealers with the watch's model and serial numbers printed on the card. All Omega warranties are valid for 5 years.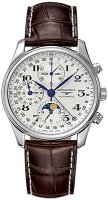 Longines Watches
The full range of Longines watches is available from Swiss Watches Direct including their sports range, Hydro Conquest. Other Longines watch styles include La Grande Classique, Master Collection, Saint-Imier, DolceVita and Heritage Collection. All watches are supplied with the official Longines warranty card stamped by one of their authorised dealers bearing both the model number and serial number of the watch.


Save up to 30% on new TAG Heuer, Breitling and Omega watches
All watches are brand new authentic watches with serial numbers
Every watch comes with the authorised dealer stamped warranty
Swiss Watches Direct is one of the leading UK internet watch sites
Swiss Watches Direct began in 2005 and has over 20,000 customers
UK company specialising in TAG Heuer, Breitling and Omega watches
Finance available on all watches with many offering interest free credit
All watch purchases are covered by a refund & exchange policy
Most debit & credit cards accepted (inc Bank Transfers & Cash Deposits)
Royal Mail Special Delivery (fully insured) for UK watch orders
Swiss Watches Direct is an independent UK internet site and is not licensed by, affiliated or connected to any brands shown or displayed on this website - this enables us to sell online and at discounted prices

Latest News
Trustpilot constantly rates us in the top 10 of our watch category and we are very proud of the service we provide to enable us to be rated so highly by our customer's reviews!

Now autumn has arrived it's time to start thinking of Christmas! Although the majority of watches take just a few weeks to order, some can take over a month, so please take this into account.

Please call us if you cannot see any models listed and we will be happy to check the availability for you.
Genuine Swiss Watches from Official Dealers
All our watches are brand new authentic watches supplied with the manufacturer's boxes, manuals, official certificates and the authorised dealer stamped international warranty - Identical to you buying from the dealer direct!